Simplify and standardize business processes are critical to the Chemical industry.

SAP Best Practices for chemical empower companies to accelerate product innovation, improve quality, reduce manufacturing costs and make business more profitably. This helps drive market share growth in a highly competitive global market. With SAP solutions, companies can use data driven intelligence that combines the world of technology and sensors with a world of applications and practices.
How does SAP Best Practices for Chemicals help customers ?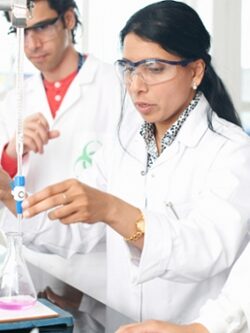 Drive digital innovation and improve revenue
Gain insights and drive new business models and value from IoT sensors and resources across chemicals networks that include customers, suppliers, and solution and service providers.
Supply Chain Management
Sales, Inventory, and Operations Planning
Demand Management and Insights
Response and Supply Management
Transportation Management
Warehouse Management
Logistics Network
Sales and Marketing
Real-Time Insights and Marketing
Mobile Sales Force Automation
Order and Contract Management
Sales Performance Management
Service Process and Operations
Omnichannel Commerce Management
Successful chemical manufacturers, suppliers, and sales and service organizations rely on SAP software to provide the foundation that drives performance and a competitive edge. SAP solutions connect processes with industry-specific solutions on premise, in the cloud, and via mobile devices.
What are the benefits?
SAP provides best practices for the chemical industry that help companies balance financial, engineering,  manufacturing, sales, and marketing goals and fulfill demand profitably, leading to:
1. Faster time to market and reduced manufacturing costs through increased equipment effectiveness
2. Enhanced real-time operational insights with advanced analytics and excellence in sales and service.
Key SAP Performance Bench-marking
6500 plus chemical companies worldwide run SAP Software
Where machinery and tools are  allocated to operations and status  and usage is tracked in real time*
48% lower overtime costs
48% lower overtime costs through greater adherence to the production plan